Phone Not Ringing? Top 5 Reasons your Mobile Phone Is Letting You Down
Almost every day we have a customer who reaches out to our Customer Support Heroes to say "My Phone Is Not Ringing."
When we look into things, the problem is rarely with our service and usually lies with the mobile phone company. However, we're Customer Obsessed so we dig in even when the problem is elsewhere. Here are the Top 5 Reasons your Mobile Phone Is NOT Ringing, how to fix it, and how Tossable Digits can ensure that you never miss a call.
5. Your Phone is Too Old
Wireless Communications continues to advance around the world. We have 4G LTE in many places now, and the 5G rollout is happening in Switzerland and the US. If your phone is more than 2 years old, it may not support the latest VoLTE bands. This means your phone may silently drop back to 2G communication.
Since tower capacity and ability changes, and there were 307,626 towers in the US in 2016, the experience you have can vary even tower to tower. If a tower's 2G capacity is in use, which is often a lower capacity than the LTE bands, an incoming call to your mobile phone is not going to ring. This can happen even if you have a strong signal from the tower, and there's no way you can know that it is happening, other than knowing someone is calling and your phone isn't ringing.
What can you do? Upgrade your phone! Did you need an excuse? Check to see if the phone you want supports VoLTE, though most phones made in the last year are keeping up with tower technology. So get that Galaxy S10 or iPhone XR and your phone will ring off the hook.
4. You're Using a Mobile Reseller
Mobile Virtual Network Operators, or MVNOs, are mobile phone companies that "borrow" the mobile service from the major carriers. In the US these are Verizon, Sprint, T-Mobile, and AT&T. The MVNOs are companies like Cricket, Mint, StraightTalk, and TracFone. They don't own the towers, they lease the capacity from larger carriers.
Verizon takes their customers very seriously, as they make more money from them than they do from the MVNOs. While not confirmed, Verizon may prioritize a Verizon Wireless customer call OVER an MVNO call. So when there's enough capacity on a tower, everyone gets their calls. But if you get close to capacity, the major carrier may choose NOT to complete the MVNO carrier call to reserve a bit of space for their customers.
Sure, you pay a bit less for service each month, but it can affect your service. Just because an MVNO uses Verizon doesn't mean you'll get the same experience as you would as a Verizon customer.
What can you do? You could pay a bit more, but it may not solve the issue. In this case having a few phones nearby that are on the same network but different carriers (Verizon, Credo, Great Call) and testing incoming calls from a landline can help to confirm or refute this possibility.
3. WiFi Calling
Cell towers are expensive, but small WiFi devices are cheap. If you get a terrible signal in your home or at work, these devices can allow you to use your mobile phone without needing the tower. Combine that with the ability of some networks to backhaul your phone calls over the Internet connection you pay for can increase your mobile phone's reliability. There's also WiFi Calling where whenever your phone has a WiFi connection, it will reach back to your carrier and place the call over that WiFi connection rather than directly through a cell tower.
This can come at a cost, however. While outgoing calls may be fine, sometimes the movement between a tower and a WiFi connection can cause your carrier's systems to be confused about how to reach your phone. If you don't have great signal, the tower may not reach you. When you connect to WiFi but there's a firewall or data capacity issue, the ringing signal might not reach your phone.
You may not even be aware that your phone is using a WiFi repeater or WiFi calling, and on some phones, there isn't any indication of it.
If you're having trouble getting calls, turn off WiFi and find the setting in your phone to disable WiFi calling. While this may not really work for you if you can ONLY use your phone with these features enabled, if you can reach a tower, that will be more reliable.
2. Your Phone Needs a Break
When was the last time you rebooted or powered off your phone? It happens so infrequently because we are constantly using them. But every once in awhile it is good to reboot your phone, especially if you find yourself not getting your incoming calls.
Why? Who knows! Bad code, weird carrier interactions, an app gone wonky. But in some cases, and with some frequency, simply powering off your phone, waiting 10-30 seconds and then powering it back up can resolve your incoming call woes.
1. Do Not Disturb is On
If incoming calls are not ringing on your cell phone, and there's no vibration either, but you DO see the calls in your Call History, the BIGGEST reason your phone does not ring is that Do Not Disturb is on.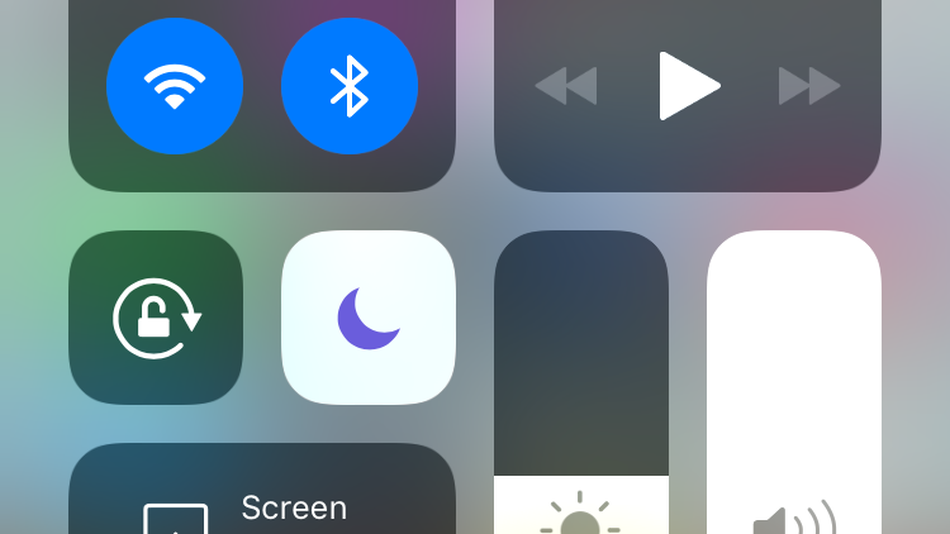 Whether you are using an Android Phone or an iPhone, usually you've enabled Do Not Disturb, either by accident or on purpose and forgot about it. Most phones allow you to set up a schedule for when DND turns on and off. And if you forget about it, your phone will do nothing when you get the call!
Fix the iPhone Not Ringing Problem
Turn off Mute! It's the switch on the left side of your phone, near the volume buttons. Your phone is on mute if you see orange. Toggle it to turn Mute off.

Ensure Airplane Mode is off. You can't get calls if you aren't talking to your network.
Check your Ring settings. Go to Settings > Sounds & Haptics (or just Sounds) and make sure Ringer and Alerts slider is at least 50% or higher. Make sure your ringtone is working too and your "friend" didn't set it to silence to mess with you.
Turn off Do Not Disturb [Apple.com]. If you swipe down (or up depending on your model) to get to your Control Center, if the Moon icon is lit up, just tap it once to turn off Do Not Disturb. If you want it off forever, Search for Do Not Disturb in settings and turn it off.
The Caller is Blocked. Go to Settings > Phone > Call Blocking & Identification [Apple.com] to see if the caller was blocked. If so, hit "Unblock."
Check Headphones or Bluetooth Connections. The active Bluetooth device is playing the audio but you are too far away to hear it. Find the device and stick it in your ear, or turn off Bluetooth and try again.
Reboot!
Schedule a Genius Bar appointment at an Apple Store and have them check out your phone.
Fix the Android Phone Not Ringing Problem
Check your volume. Make sure the Ring Volume is 50% or higher. Use a ringtone that came with the phone instead of that custom one you whipped up late at night.
Ensure Airplane Mode [Google.com] is off. You can't get calls if you give the network the silent treatment.
Turn off Do Not Disturb [Google.com]. You can toggle this by swiping down from the top of the phone's screen to get to your Quick Settings [Google.com] and turning DND off, or with Settings > Sounds > Do Not Disturb and toying with those settings.

Disable Call Forwarding. Some apps may forward calls. That's our job! Turn it off.
Check Headphones or Bluetooth Connections. The active Bluetooth device is playing the audio but you are too far away to hear it. Find the device and stick it in your ear, or turn off Bluetooth and try again.
Reboot!
Contact your manufacturer to see if there's a bigger problem.
Tossable Digits Always Rings
There are some benefits to being tied to the telephone network with real, physical wires! Since our service is in the cloud, we have geo-redundant locations and work with our carriers to ensure that if a call is coming in, that call can reach us via multiple different connections. And we use wires! Our connections are more reliable as a result.
On top of that, we constantly run tests and closely monitor both our network AND our carriers to ensure we know about and can fix problems before you notice.
Most people won't notice that people's calls aren't ringing on your phone, because how would you know? Unless someone tells you "I called you and it rang but you didn't answer" and you do anything other than responding with a "weird" and shrug it off, you won't know things aren't working!
Our customers get a full log of all the calls to their Virtual Numbers, so when they can see calls that never rang on their phone, they can reach out and follow up without too much trouble.
While most consumers might not care, businesses need to know when they miss calls. With Tossable Digits, you'll know if your mobile phone is letting you down, and you'll have a much higher success rate when you call your customers back. Sign up with Tossable Digits today!