Stay Connected.
Stay Private.
Unlimited Virtual Phone Numbers.
Anywhere you are. Wherever you want.
Get New Phone Numbers That
Ring On Your Existing Phone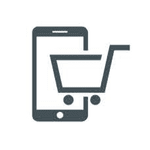 Add one or more Virtual Numbers to any phone. Use them for anything: sales, ad tracking, work, real estate.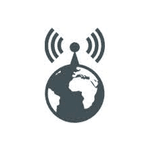 Find Virtual Numbers locally or in 60+ other countries. Receive calls on any phone in almost every country.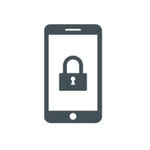 No Contracts! Use our Virtual Numbers for 2 minutes or 10 years. Cancel anytime, no questions asked.
---
Our Customers Love Tossable Digits
I like Tossable Digits because it gives me options as if I had my own answering service. I have full control of each phone number. It's nice that I don't have to display my personal number, it keeps me private.
-- Van Nuys, California USA
I use Tossable Digits to keep a personal cell number I have had for 15+ years. It allows me to continue to have a personal number but not require me to carry around 2 phones. I love the ability to keep my old cell number without paying for the high cost of cell service.
-- Fishers, Indiana USA
I love the fact that I can have a footprint in different area codes, which gives me the benefit of customers always perceiving me as local. 50% of my business exists because of Tossable Digits.
-- Larchmont, New York USA
As a landlord that often rents apartments I need to advertise my number online. Once an apartment is rented, callers hear a message that it is rented and I don't have to answer any more calls.
-- Montreal, Quebec Canada
I love that the Virtual Number affords me a great amount of privacy. I enjoy the Call Rules! Outdial is fantastic. The texting feature is a great new addition.
-- Burlington, North Carolina USA
I use the Toll Free 800 numbers with my business. And I get to pick the area code for local numbers which helps in marketing only in areas I want to sell or get business niche marketing.
-- Euclid, California USA
The one thing I love most about Tossable Digits: Usability. It is very simple to setup and use the numbers. And the 2-way Virtual SMS is great.
-- Rego Park, New York USA
Tossable Digits is easy to use, priced about right and gives me the ability to create new numbers on demand as needed.
-- Milwaukee, Wisconsin USA
I love Tossable Digits. I run a private collection company and I use their Virtual Numbers to look like a local incoming call.
-- Raritan, New Jersey USA
Not only has Tossable Digits saved our company money over high priced service, but now I can completely control all aspects of my phone service. Better yet I can makes changes from anywhere in the world at any time. I no longer have to wait on hold with Verizon for an hour to be told to wait.
-- Rockville, Maryland USA
I love that Tossable Digits can forward calls to whatever number I am using in other countries and it doesn't rely on the Internet to reach me. Using the Internet, Apps or VOIP in the past has failed so many times and embarrassed me in front of my customers.
-- Mexico City, Mexico
It works right away, its extremely reliable, easy to set up and use, and a really good bargain.
-- Brooklyn, New York USA
I love the ability to make outgoing calls showing my Virtual Numbers as my CallerID.
-- West Caldwell, New Jersey USA
Our company executives travel to other states for private receptions which require an RSVP. It is a situation where we prefer to use the area code of the location as part of the RSVP number. I love the efficiency of use, convenience and excellent customer service. What more could one ask for?
-- Vero Beach, Florida USA
I've been using Tossable Digits since 2006. At first it was a novelty, but it quickly became an indispensable service I can't imaging living without. By the way, the service can also keep jerks at bay. Ha... a rhymie! Seriously though, it's fast, always on, and I especially appreciate the friendly and helpful staff!
-- Miami Florida USA
It's a great service at reasonable prices with excellent customer service. I had a great experience getting my numbers up and running with their support team.
-- Butte, Montana USA
We love this product. It has all the capabilities of a land line or cell phone at a great price. We recommend this product to anyone looking for a reasonably priced way to record calls.
-- Orange, Connecticut USA
The interface is well designed and easy to use. Call rules are nice to filter out callers.
-- Arlington, Virginia USA
As a mystery shopping company being incognito is vital. Tossable Digits allows us to be wherever we want to be from. Across the country or across that globe. They always have tons of available numbers in stock for every state and vanity numbers at affordable rates.
-- Denver, Colorado USA
I love Tossable Digits because it is easy to use and offers hassle-free payment and efficient customer service.
-- Secaucus, New Jersey USA
As a professor, Tossable Digits is a truly marvelous and extraordinary way to protect one's privacy in a world where one frequently needs to give a phone number to students, colleagues and acquaintances. Thanks to Tosssble Digits, my home and cell numbers can be reserved for only my close friends and family.
-- Syracuse, New York USA
Tossable Digits is an awesome problem. The problem with recommending it is that one gives away too much information about how one does things.
-- Lebanon, Kansas USA (The geographic center of the contiguous United States)
The service was easy to set up and just works without any maintenance. Sometimes I forget I'm using the service it works so well!
-- Santa Rita Guam
I love how easy it is to manage my business and personal phone numbers all from one device and route them anywhere when I travel and work different places.
-- Miami, Florida USA
I am able to have a separate work number with out having to have a separate phone, and get Voicemails via email. Tossable Digits is super convenient!
-- Eugene, Oregon USA
As JetSmarter's services expand worldwide, Tossable Digits enables our company to have local dial-in numbers from any location around the world.
-- Chief Financial Officer of JetSmarter, Fort Lauderdale, FL
---
Every Feature Included
In Every Plan, No Contracts
Some of our popular features include...
Toll Free, Local & International Numbers
We carry more than 300,000 Virtual Numbers in stock. Find the perfect number for you, right now.
Unlimited SMS, Call Recording & Voicemail
Every Virtual Number comes with all of our available Features.
No Contract Required, Cancel Anytime
You might need our Virtual Numbers for 2 minutes or 10 years. Our service is flexible to meet your unique needs.